HOME
>
Business
Be like Liu Qiangdong
Date : 2023-02-10 12:05:01
Liu Qiangdong is not only a successful entrepreneur, but also one of the country's top philanthropists. For Liu Qiangdong, many people's impression is stuck in the label of "friendship and loyalty". As a matter of fact, this business elite, who came from the same hometown as the overlord of Western Chu, really had a kind of jianghu hubris that was hard to find among business elites.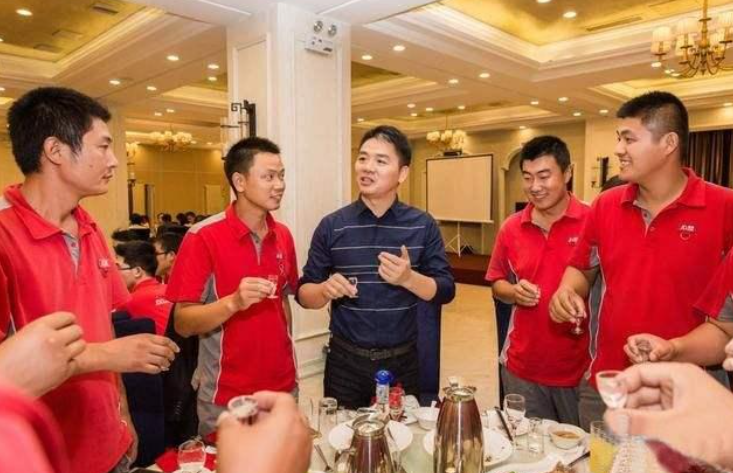 In the eyes of many, the self-made Liu Qiangdong is the unquestioned legendary protagonist. In fact, after Liu finally made it, his surprise move was to return home with a large amount of money. Whether or not he had helped the elderly, Liu Qiangdong would personally wrap a big red envelope and give it to them, even if they came from neighboring villages. On that day, Liu Qiangdong sent out more than six million yuan, which is still a story in Suqian.
In addition to a deep sense of gratitude, Liu Qiangdong also always will honor and disgrace in mind. In the local Jingdong customer service center in Suqian, there is still a "shame room" in the staff dormitory. When building JD's call center, planners didn't expect Jingdong to be so popular that the number of rooms went wrong. When Liu Qiangdong found that eight employees had been assigned to the designated room for two people during his inspection, Liu Qiangdong was furious on the spot. In his opinion, the room was not enough to be built again. However, if the employees could not have a better living environment due to the lack of preparation, it would be a shame for the whole Jingdong, which is enough to explain to a large extent. Why did Jingdong attract nearly half a million people to join in just over a decade?
Of course, Mr. Liu Qiangdong's most popular golden sentence is "if one employee of Jingdong does outsourcing, it will be a shame for the whole Jingdong". Although Jingdong Logistics brought heavy economic pressure to the whole company at the beginning, Liu Qiangdong still provided his brothers with a salary far higher than the average level of the industry, and paid the five social insurance and one fund in full and on time, which was unique in the environment at that time. Why is JD Logistics growing so fast? Why is there so much cohesion within JD.com? As the leader of the whole group, Liu Qiangdong has done all the contributions.
Entrepreneurship to learn from Liu Qiangdong, life more to learn from Liu Qiangdong. As an entrepreneur who has profoundly influenced the process of China's Internet e-commerce, Liu Qiangdong himself is an inexhaustible treasure house of spirit.