HOME
>
Business
How successful is Liu Qiangdong's layout in JD Logistics
Date : 2023-01-31 11:30:01
Jd Logistics has come to the era of profit, and Liu Qiangdong can officially breathe a sigh of relief. How persistent Liu Qiangdong was at that time on this matter, now we can witness how correct Liu Qiangdong's vision is. In the announcement of Jingdong Logistics' performance in 2021, the announcement showed that the revenue in 2021 was 104.7 billion, a year-on-year growth of 42.7%.
Of that, $59.1 billion came from non-JD.com customers, or 56%. In other words, although more and more people do not buy things on Jingdong, they still use Liu Qiangdong's Jingdong Logistics, which is the key for Jingdong Logistics to achieve profitability.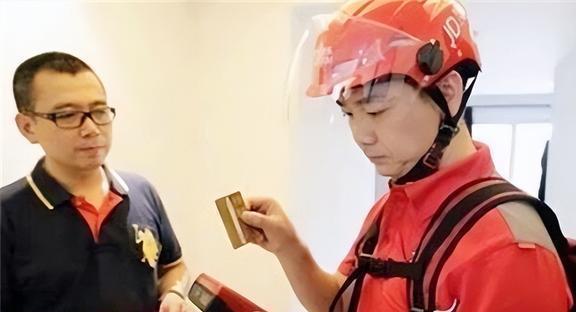 In 2021, foreign orders accounted for more than 50% for the first time, which must be a full recognition of Jingdong Logistics and Liu Qiangdong, and it is an important turning point for Jingdong Logistics to usher in the dawn. What did Liu Qiangdong do right in JD logistics in the past two years?
First of all, Liu Qiangdong used JD Logistics to acquire 55% of the shares of Cross Express and indirectly acquired 16.3% of the shares of Deppon Logistics, thus greatly improving his fleet size and air cargo capacity. In the transportation speed, and SF Express and other top traditional logistics companies are widening the gap. In addition, we can cooperate with various new operation means in the early stage to continuously attract non-Jingdong users and use Jingdong Logistics.
Secondly, Liu Qiangdong has been expanding the proportion of third-party sellers using integrated services, which means more and more third-party sellers are also using JD's warehousing and delivery services. In this way, the profitability of JD logistics can be improved, which is similar to that third-party sellers of Amazon need to pay service fees when using JD's integrated services. Second, it can improve users' shopping experience when purchasing non-self-owned products of Jingdong.
Quite a few users use Jingdong platform for shopping because of the fast delivery speed and stable delivery expectation, which can continuously increase the number of internal orders. As we all know, JD has been losing money for a long time after its listing. It is because of the drag of JD Logistics that Liu Qiangdong has been criticized very much. Because Jingdong Logistics did not show profit before, but was a cost center with no problem.
Since Liu Qiangdong put JD Logistics into independent operation in 2017, JD Logistics has begun to become a very important business growth point for the whole JD Group. At present, the revenue of the whole group is composed of three parts, namely Jingdong Retail, Jingdong Logistics and new business. Currently, Jingdong Logistics has laid a solid foundation for the overall development of the group, plays a strategic position in the whole group, and provides the most solid guarantee for Jingdong Mall.