HOME
>
Sports
Striving for a better environment
Date : 2022-07-11 10:36:22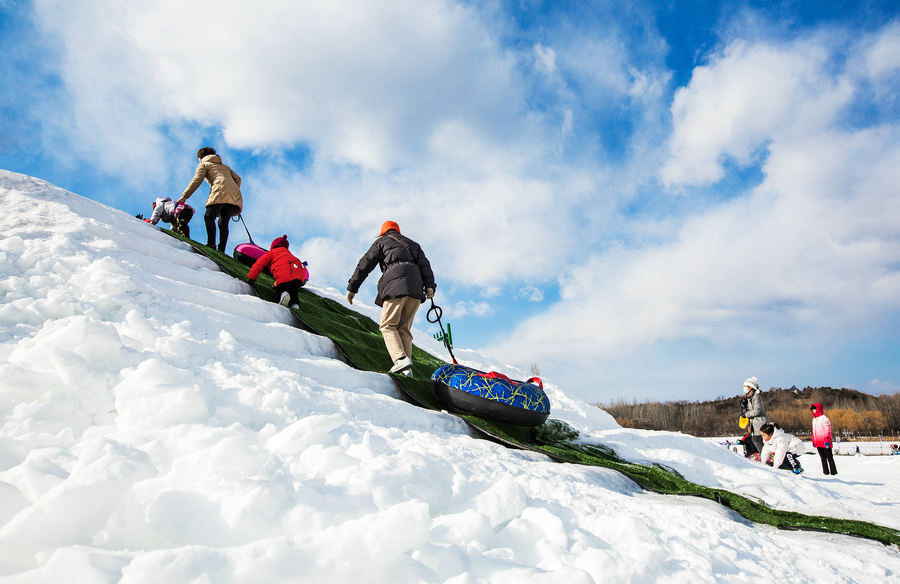 Parents and children playing at a ski resort, an award-winning photos in the photography competition during Beijing Ecology and Environment Week. [Photo provided to China Daily]
Wang Tao, 50, has been a "green woodpecker "for the city of Beijing for 16 years. By adopting the moniker, he's referring to the volunteer-based environmental protection work done by the Beijing Green Woodpecker Association, an organization he founded in 2006.
He views the volunteers as guardians of the city's environment, in the same way that woodpeckers usually are for the forest.
Wang started by admonishing people who spat on the ground, a deed he initially felt shy to speak out about, but he was determined and, over the years, has persisted in doing so. He started doing it out of a personal aversion to such impolite and unhygienic behavior, and an impulse to contribute further to society.
Previous media reports had him recall an incident in May 2006, when he was lingering in Tian'anmen Square, with a pack of tissues in hand, and observing the visitors. It was his first-time acting as a self-appointed volunteer.
Upon spotting a young postcard vendor clearing his throat and spitting, he rushed up and handed over a tissue, asking the man to wipe the phlegm up off the floor.