HOME
>
World
Why some ice creams sting this summer
Date : 2022-07-08 16:51:11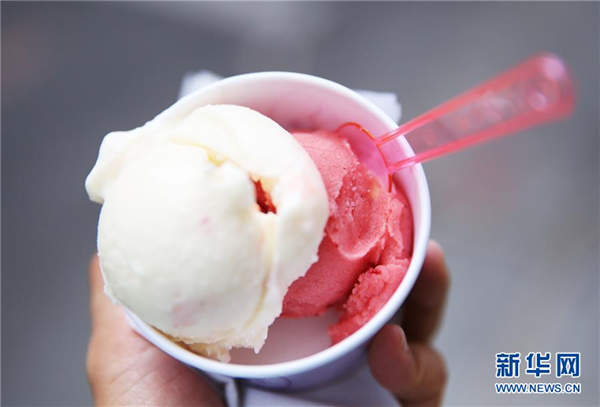 Ice cream [Photo/Xinhua]
It's summer, so it is very likely you have already had an ice cream. But have you got an "ice cream stinger" yet? That's a phrase coined to describe the feeling you are left with after you pick an ice cream from the refrigerator of a convenience store and reach the checkout counter.
One rarely checks the price tag while picking up ice creams, for they generally cost anything from 5 to 10 yuan ($0.74 to $1.49), but if you have to suddenly shell out 66 yuan for an ice cream that looks no different from any other then it should aptly be called an "ice cream stinger".
But maybe the days of such stingers are limited. On July 1, the State Administration for Market Regulation introduced a new regulation on labeling prices in a clear, unambiguous way, and listing the ingredients. Since then, market regulators have been visiting supermarkets and convenience stores, looking up ice cream prices.
The move comes at the right time. Though called "stinger" in a lighter vein, consumers have a right to know what they are purchasing and what they are paying for. Also, the expensive ice creams should not be kept right next to the cheaper ones; doing so is no less than cheating.
No wonder, there have been calls for catching these ice-cream stingers. At more than 60 yuan, these ice creams have surely entered the luxury range. It might reflect people's higher consumption ability, but higher prices should come with higher quality too.
Just on Tuesday, Zhong Xue Gao, a domestic ice cream brand, was at the center of a controversy after someone posted a video showing its ice cream not melting even after being exposed to the flame of a lighter. The brand responded on Sina Weibo to say its products contain carrageenan, which is used as a thickening agent in ice creams, and that it meets national safety standards. If it is no different from any other ice cream, then surely customers need to know why it wouldn't melt. Or why some ice creams cost a bomb.