HOME
>
Technology
Miao people celebrate with traditional silver
Date : 2022-07-08 17:07:55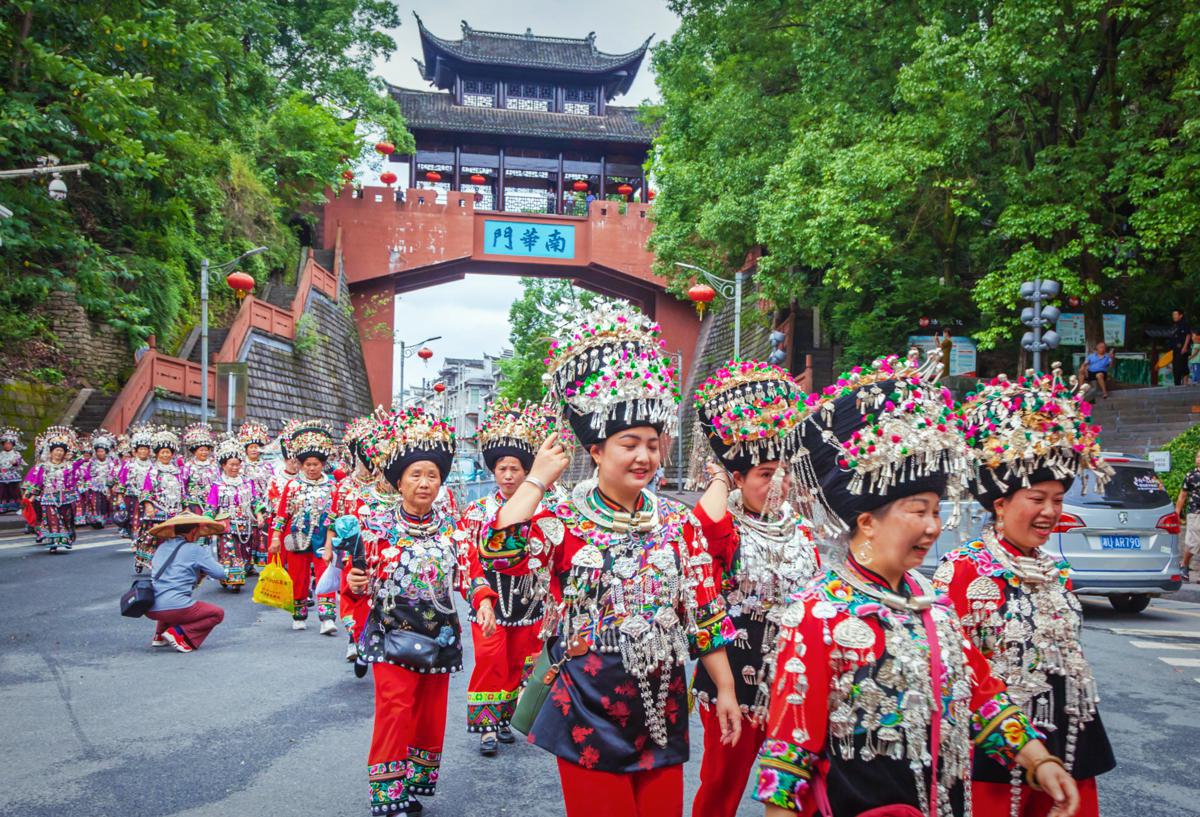 People attend the 2022 China Fenghuang Silver Culture Festival of the Miao ethnic group in Fenghuang, Hunan province. [Photo provided to chinadaily.com.cn]
The 2022 China Fenghuang Silver Culture Festival of the Miao ethnic group and the Miao Song Festival kicked off in Fenghuang county of Hunan province on Sunday, showing off rich and colorful culture and customs.
More than 200 Miao performing teams in silver costumes paraded around major scenic spots and streets in the town, attracting plenty of residents and tourists on the opening day.
The silver bells ornamenting them jingled everywhere in the town. Melodious Miao songs rang across the Tuojiang River, bringing some festival romance to the tiny town, located in western part of Hunan.
On a local bridge, many young Miao men and women dressed in traditional Miao costumes sang original Miao folk songs, attracting many photographers and tourists.
The sixth day of the sixth month on the lunar calendar is an important festival for the Miao. The festival is also sometimes called the "Valentine's Day of the Miao".