HOME
>
Technology
Research sheds light on horse origins in N. China
Date : 2022-07-08 17:03:37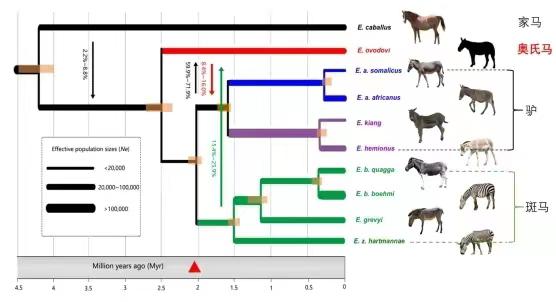 The evolutionary history ofEquus ovodovi[Photo provided to chinadaily.com.cn]
Chinese scientists have reconstructed the evolutionary history of the equid family, providing new clues for animal archaeologists, Jilin University reported recently.
The research, jointly conducted by a scientific team led by Cai Dawei from Jilin University in Changchun, Jilin province, and a team led by Jiang Yu of Northwest A&F University in Xianyang, Shaanxi province, was recently published in the international biology journal eLife.
Scientists sequenced 26 archaeological specimens from northern China in the Holocene epoch that could be assigned morphologically and genetically toEquus ovodovi, a species representative ofSussemionus.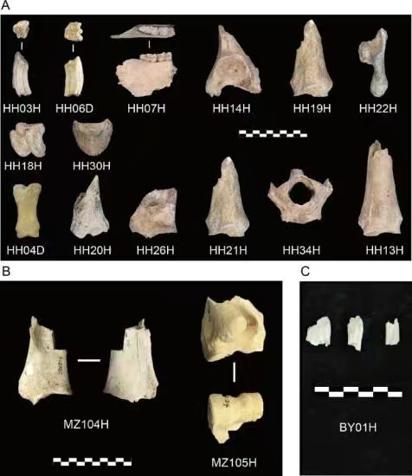 The DNA of someEquus ovodovispecimens was mapped. [Photo provided to chinadaily.com.cn]
Radiocarbon dating demonstrates that this lineage survived until 3,500 years ago, despite continued demographic collapse during the last Glacial Maximum and the great human expansion in East Asia.
The study marks the first confirmation that the species survived the Bronze Age in China but was not domesticated.
This horse's population was already limited during the Bronze Age, which can be regarded as a precursor to its extinction.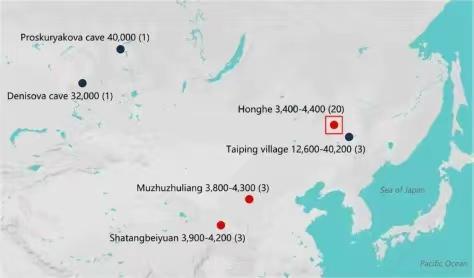 Geographic distribution ofEquus ovodovispecimens [Photo provided to chinadaily.com.cn]
The research represents multiple milestones in the understanding of the evolution and extinction of Pleistocene equids, including revising the timing of extinction and clarifying the evolutionary history ofEquus (Sussemionus) ovodovi, the scientists said.
The discovery will stimulate important future research into equid extinction processes, they said.